ABOUT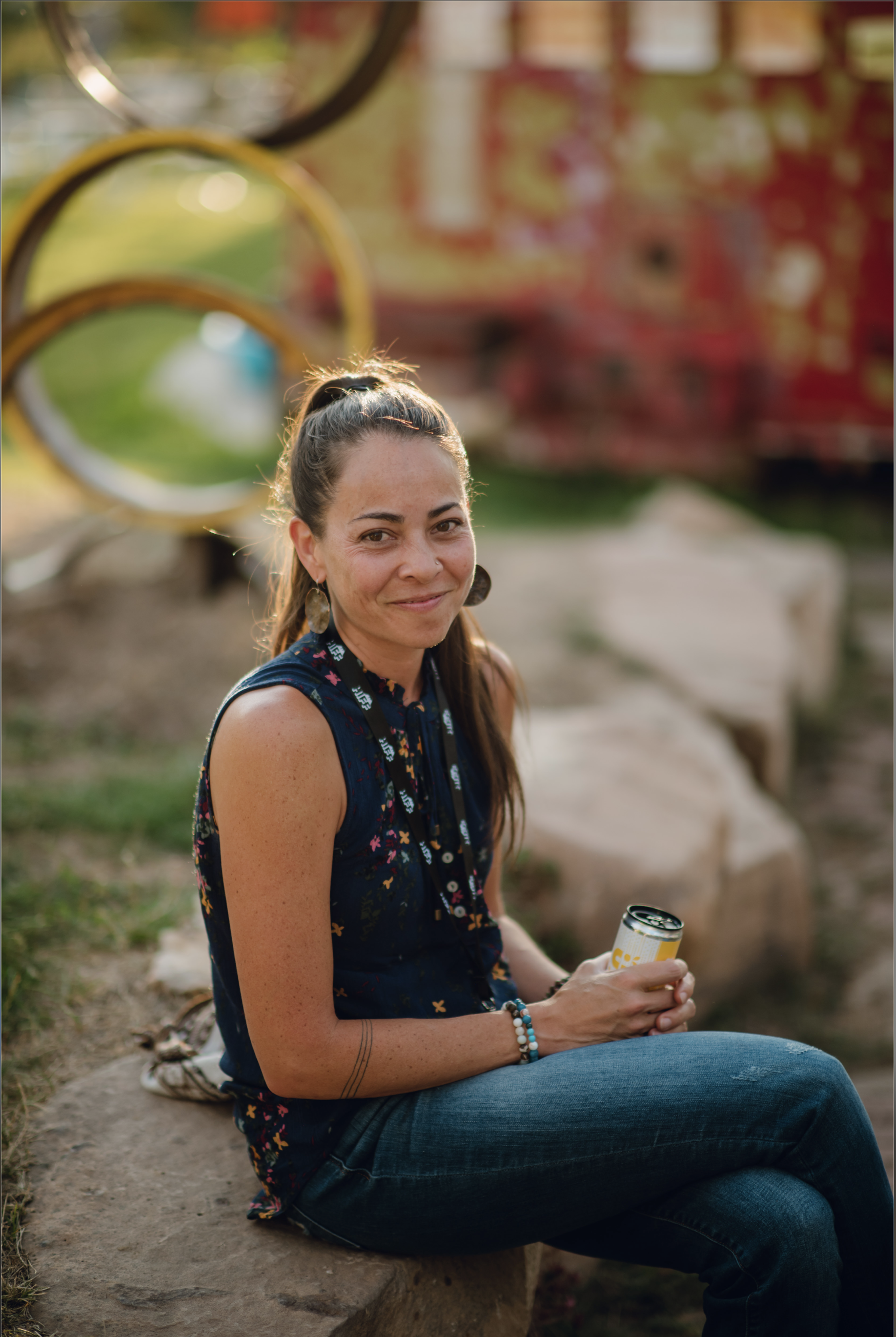 Dewi (deh-wee) is an independent film director and editor based in Louisville, Colorado. She was born in Bandung, Indonesia, in 1978, to a young Indonesian birthmother who named her Dewi, and descends from Orang Banjar, Dayak, and Sunda to whom she attributes her Indigenous and anticolonialism worldview; and an English birthfather to whom she attributes her light-skinned privilege. She was adopted as an infant by white, middle-class American parents who named her Amy, loved her deeply, and raised her in Lexington, Kentucky, with multiple journeys back to Southeast Asia for her father's work as a geographer and academic. As far back as she can remember, she's seen the world through cinematic eyes, made sense of her life through music, and found truth in the shadow of the mainstream.
After graduating with a journalism degree from Indiana University in Bloomington, Dewi's love of nature and story led her to Washington, D.C., in 2000, where she edited magazines for conservation nonprofits. In 2011, she made her first two documentaries on-set in Yosemite National Park, and two years later, dove into filmmaking full time. Having spent years observing a conservation movement that's disproportionately white, she founded and co-directed the National Park Experience film series, amplifying BIPOC narratives in the outdoors via documentary films— including her first feature— that appeared in national parks, film festivals, and on PBS and nationalgeographic.com. She has since dedicated her career to narrative correction, using the camera to decenter white supremacy, colonialism, and white saviorism, which she believes keep humanity in a toxic loop with itself and the planet.
Dewi's newest short, ARA, UNTAMED, is a personal account of her racial awakening, triggered by the Black Lives Matter uprising in the Summer of 2020 and her struggle to engage her then-7-year-old daughter as she transitioned from blending to dissenting in their white suburban community. She and her life+creative partner, Jason Houston (below), are also in development and early production on an experimental collection of short films, MY NAME IS NOT AMY, which explores present-day colonialism and indigeneity through the lens of Dewi's awakening as a transracial adoptee. This film is the focus of her current fellowship at Cine Fe.
Dewi has directed, cast, produced, filmed, and edited for a wide range of clients, including the BBC, Biden-Harris campaign, the Oscar-winning production company Fine Films, Exposure Labs, The Discovery Channel, Instagram, Crocs, and nonprofit organizations like American Rivers. She is a proud member of the Asian American Documentary Network, Brown Girls Doc Mafia, and Film Fatales, and serves as a mentor for Girls Who Click, Community Resources, Inc., and the Wild Idea Lab. She loves collaborating on BIPOC- and female-led film projects that help decolonize the film industry and push the creative boundaries of documentary.
Dewi's work has been supported by generous individuals, foundations, nonprofit organizations, production companies, media outlets, and brands such as REI and Osprey Packs. In addition to filmmaking, she also serves as a story consultant, workshop coach, guest instructor, festival programmer, festival juror, and panelist, with guest appearances ranging from Costa Rica to Yale.